COVID-19: Abia Takes The Lead As NCDC Confirms 260 New Cases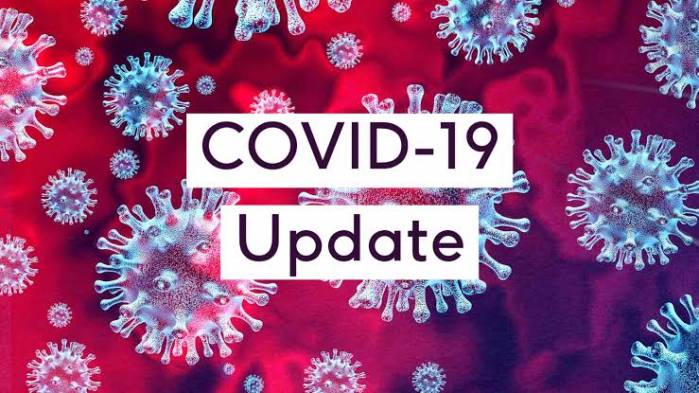 The Nigeria Centre for Disease Control (NCDC) on Sunday confirmed 260 new Coronavirus cases with Abia State recording the highest new cases of 67.
For Abia, 67 is the highest single day infection figure since it recorded its index case in Apri.
Meanwhile, Lagos, which has dominated the infections table recorded 38 news cases, it's lowest figure since recording its index case in February.
The 260 new cases confirmed on Sunday, has brought the total number of COVID-19 infections in the country to 12,486.
According to the NCDC, 12 deaths were recorded on Sunday.
"On the 7th of June 2020, 260 new confirmed cases and 12 deaths were recorded in Nigeria.
"No new state has reported a case in the last 24 hours.
READ ALSO: COVID-19: Abia Govt. Orders Mandatory Tests For Executive Council Members, Others
"Till date, 12486 cases have been confirmed, 3959 cases have been discharged and 354 deaths have been recorded in 35 states and the Federal Capital Territory.
"The 260 new cases are reported from 19 states- Abia(67), FCT(40), Lagos(38), Ogun(19), Gombe(16), Edo(14), Imo(9), Kwara(8), Katsina(8), Nasarawa(8), Borno(8), Kaduna(6), Bauchi(5), Ekiti(4), Niger(2), Ondo(2), Plateau(2), Kano(2),Sokoto(2)," the centre said in a post on its website.
The NCDC also disclosed that seven cases reported in Jigawa on Saturday were in error as they were previously confirmed cases.
It made the disclosure in a tweet on its official Twitter handle on Sunday.
The tweet read: "Yesterday, we erroneously reported 7 new cases in Jigawa. Following further review, we can confirm that these were repeat tests for previously confirmed cases.
"We apologise for this error and remain committed to ensuring transparent and accurate reporting of test results."