COVID-19: Akeredolu Lifts Ban On Jumat, Sunday Services, As Another Patient Dies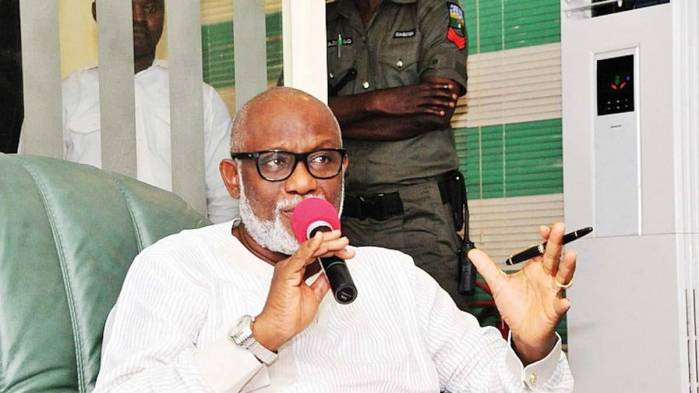 Governor Oluwarotimi Akeredolu of Ondo State has lifted the ban on religious activities in the state, but with restrictions and conditions.
Muslims will from this week hold Jumat service on Fridays, while Christians will only congregate on Sundays.
Akeredolu said: "I hereby direct the resumption of guided and syndicated religious activities throughout the state.
"The implementation of this resumption of activities will be gradual and systematic.
"Only weekly Friday Jumat services and Sunday Church services will commence in the first instance. Other daily programmes within the week are not yet approved for take off.
"Religious leaders and administrators must ensure strict compliance with the social and physical distancing in the places of worship.
"In the case of churches, not more than three people are expected to sit on a pew, while the equivalent applies to the sitting positions in the mosques and other worship centres as well."
READ ALSO: JUST IN: Ondo Records First COVID-19 Death
Meanwhile, a patient reportedly died of COVID-19 in Ondo State on Monday shortly after he was brought in at General Hospital, Igbara-Oke, Owena Local Government Area of the state.
The victim, was said to have been sick before he arrived in Igbara-Oke on Monday from Osun State and went to the hospital for treatment of flu and fever.
He, however, died shortly after admitted into the hospital.
Akeredolu on Wednesday in Akure disclosed the second death ever recorded since Coronavirus hit the state and a total of 24 cases had been recorded.
He said: "The fourth case was presented to the General Hospital, Igbara Oke, as a regular patient of flu, fever, cough and other symptoms similar to those of COVID-19.
"He died the same night he was brought to the hospital. Not leaving things to chances, our health workers ensured the corpse was tested for COVID-19 and the result came back positive.
"The corpse has since been buried in his hometown, Iragbiji, Osun State.
"Apart from contacting Osun State government accordingly, we have activated a wide line tracing to arrest further infection and possible spread."