COVID-19: COBA 81 Donates Cash To Mates, Widows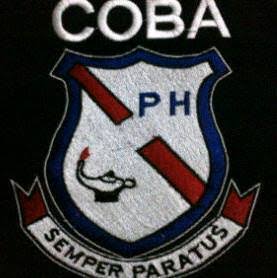 Some members of the old boys' association of the Government Comprehensive Secondary School, Port Harcourt, Rivers State, have made cash donations to their vulnerable members and widows of their late mates to cushion the effects of the Coronavirus pandemic.
The members, under the aegis of COBA 81, which represents the 1981 set of the prestigious post primary institution, made the donations on Thursday to 20 of their mates and five widows of their deceased colleagues.
Chairman of COBA 81, Mr. Datom Kio-Lawson said the association took the measure as part of her "be your brother's keeper" initiative, especially in the light of the hardship the COVID-19 pandemic has created for families.
READ ALSO: COVID-19: Amaudo, Umuobiara Sons, Daughters Donate N1.8m As Palliative For Kith, Kin
According to Kio-Lawson, 20 of the association's members and five widows of their late mates received N20,000 each paid directly into their bank accounts respectively.
The recipients of the largesse were full of happiness and expressed their appreciation to the members of COBA 81 for the gesture.
One of widows who wished to remain anonymous said "I am on my knees calling upon the God of widows to replenish the pockets of the donors and bless them abundantly in Jesus mighty name."