COVID-19: NAFDAC Grants Small Businesses, Others Zero Tarrifs, To Enable Them Grow Economy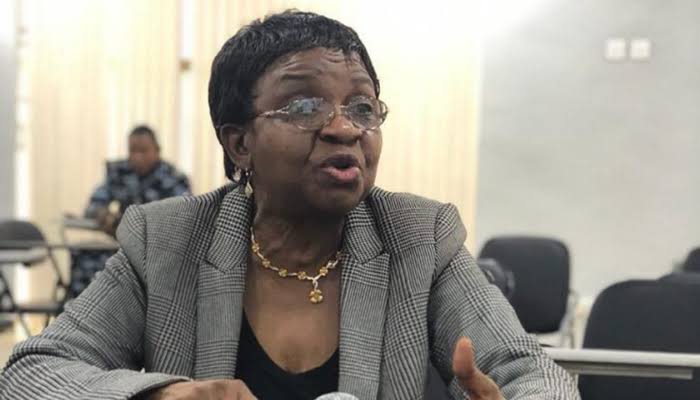 The National Agency for Food, Drugs Administration and Control (NAFDAC) has announced offer of zero tariffs as part of palliatives for the micro and small businesses.
This was in compliance with the Executive Order on the Ease of Doing Business, as well as a proactive response to the challenges of COVID-19 pandemic.
Prof. Christianah Adeyeye, Director-General, NAFDAC, in a release by Christiana Obiazikwor, said NAFDAC would do this through reduction in registration fees and assisted e-registration through NAFDAC Automated Product Administration and Monitoring System (NAPAMS).
She explained that the MSMEs palliatives programme would run concurrently in the six geo-political zones, plus FCT and Lagos State.
Adeyeye at the virtual launch on Sunday to kick-start the programme outlined the palliatives as offering zero tariffs for first 200 micro and small companies to register their products from the launch day; 80% reduction in tariffs for the registration of micro and small enterprises products for a period of three months; and giving waivers on administrative charges for late renewal of expired licences for products of micro and small businesses.
She encouraged the micro and small enterprises within the MSME to take advantage of the laudable incentives to massively embark on e-registration of their products.
The NAFDAC DG enjoined the industry to support NAFDAC by adhering to the agency's laws, regulations and guidelines in the course of doing business to ensure quality standards and safety.
READ ALSO: COVID-19: NAFDAC Gives Guidelines On Donation, Sale Of Breast Milk Substitutes
She said that globally, MSMEs contribute up to 45% of total employment and up to 33% of National Income in emerging economies, adding that in a recent review of 2017 survey according to National Policy on MSMEs, it was revealed that in Nigeria there were 41.4 million MSMEs and that about 99% belonged to the micro sub-sector.
She quoted the Vice President, Prof. Yemi Osinbajo as saying, "MSMEs are the bedrock of Nigeria's industrialisation and inclusive economic development; and the most important component of industrialisation as set out in the Economic Recovery and Growth Plan."
"The significance of MSMEs in the nation's economy cannot, therefore, be over-emphasised. It is believed that if enabling environment is provided, MSMEs could get the country out of the present predicament of unacceptable rate of unemployment, illicit financial engagements, insecurity, political and social violence. There is a need to recognise their role in employment provision and to encourage, grow and support the sub-sector.
"NAFDAC being an active member of the Presidential Enabling Environment Council (PEBEC), has continued to support the job creation agenda of the present administration in line with the provisions of Executive Order No.1.
"One of the provisions is to create an enabling environment for businesses, entrench measures and strategies aimed at promoting transparency and efficiency," she said.
The NAFDAC DG explained that before now, NAFDAC had carried out a lot of reforms of its activities to create an enabling environment for MSMEs businesses to thrive, focusing on micro and small companies and has achieved creation of Small Business Support Desk (SBSD) to facilitate registration processes for micro and small business operators; reviewed guidelines for registration of products and uploaded them unto the website and reduced requirements for registration of some food and cosmetics products.
Others she said were granting 50% discount on tariffs for product registration; expedited laboratory analysis for samples; allowing micro companies with similar products to share production facility; non-engagement of consultants by companies for product registration and instructed them to visit NAFDAC offices directly; ninety (90) working days timeline for product registration and registration of micro enterprises products at the zonal offices nationwide as well as prompt treatment of complaints/enquiries from companies.