COVID-19: Obasanjo Library Sends Workers On Compulsory Leave Without Pay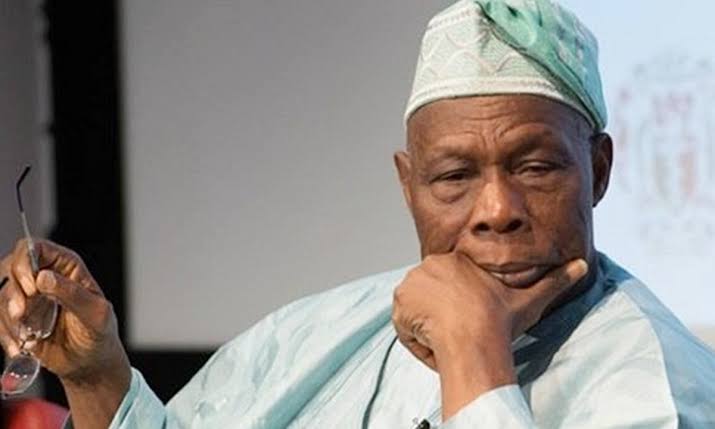 The Management of the Olusegun Obasanjo Presidential Library (OOPL), Abeokuta, Ogun State has asked workers to stop work till further notice as a result of financial difficulties occasioned by the COVID-19 pandemic.
The workers were notified via a letter issued by the management of the OOPL and signed by the Head of Human Resource, Administration and Procurement, Olanike Ogunleye.
According to the management of the Library, the organisation was overwhelmed by the adverse effects of the coronavirus pandemic and found it hard to sustain its workforce.
It said the affected staff would be recalled when business picked up adding, however, that they were not eligible for any payment "during the period of cessation."
Meanwhile, the PUNCH reported that before this development, OOPL – which has various units such as a guest house, zoo, cinema, halls, bar, car wash – had been battling with delay in the payment of workers' salaries. The coronavirus pandemic reportedly worsened the situation.
Some workers, who spoke with the paper on condition of anonymity, alleged that the company owed them several months of salaries.
A worker who spoke on condition of anonymity said, "They owe us salaries since last year. They will pay one month's salary and pay the next one three or four months later.
"We have workers collecting less than N30,000 and they refer to those collecting N50,000 as senior workers.
"This year, they have paid just January salary and half of April salary, which was paid on April 20."
It was gathered that apart from some top staff members, cleaners and security guards were most affected by the "temporary lay-off."
READ ALSO: Coronavirus Affected My 83rd Birthday Plans — Obasanjo
Another worker at the security unity who pleaded anonymity said, "We were owed up to four months' salaries last year before they were eventually cleared."
He said a number of the workers were equally owed between two and three months' leave allowance.
The letter read in part, "As you are aware, the current COVID-19 pandemic has taken a toll on all our businesses significantly. This has resulted in making some difficult business decisions.
"Due to this situation, we regret to inform you that your employment will be put on hold until further notice.
"This temporary cessation is effective from May 31, 2020, and until business picks up and you are recalled back to work, please note that you are not eligible for any payment during this period of cessation."
A female worker told our correspondent that unlike in the past when there were many security guards manning the premises, only five security guards manning the two gates of the OOPL premises alongside two supervisors.
The Managing Director of OOPL, Vitalise Ortese, said the decision was informed by the current realities.
"We have not made a single kobo since March," he said, describing as mischief the report by some online news platforms that the company sacked its workers.
He said, "We didn't sack anybody. It was clearly stated that it's a temporary cessation. We have not made a kobo since March 16 or thereabouts. No bailout and we didn't get palliative from the government. How do we pay salaries? It's normal we have to allow the people to go temporarily.
"It happens everywhere. Other organisations are laying off their workers. Everyone is affected, including me. All members of staff are affected. Obasanjo's children are affected; even Obasanjo himself is affected."