COVID-19: Take The Pandemic Serious, It's Not A Joke, Buhari Tells Govs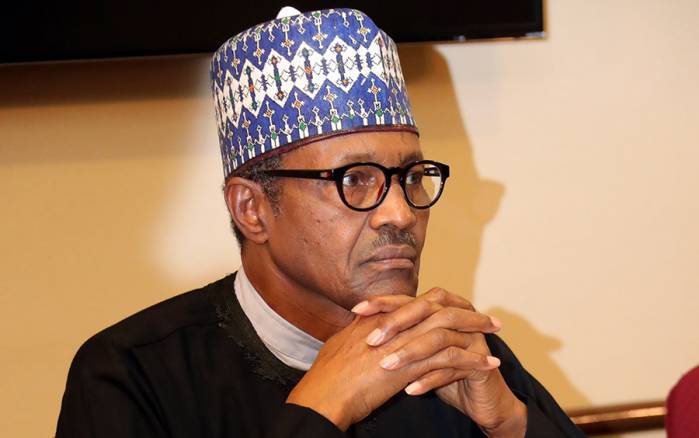 President Muhammadu Buhari, has advised state governors not to take the Coronavirus pandemic as a joke, but to step up efforts to enlighten their people on the seriousness of the infection.
He also enjoined them to work closely with the Presidential Task Force on COVID-19 to harmonise the measures targeted at containing the spread of the virus.
According to the Special Adviser to the President on Media and Publicity, Femi Adesina, Buhari made the call during a virtual meeting he held with the governors.
He said while the President participated in the meeting via a video conference from the Presidential Villa, Abuja, the Chairman of the Nigerian Governors Forum and Governor of Ekiti State, Dr. Kayode Fayemi, led his colleagues to join from other locations.
READ ALSO: As Nigeria Grapples With Coronavirus Pandemic
The President stated that having received a briefing from the PTF's Chairman and Secretary to the Government of the Federation, Mr. Boss Mustapha, he had directed that both sides worked closely.
"I have directed that they work very closely with the governors.
"We have to be very careful.
"We need to continue to educate and persuade the people to accept the reality of the situation, and do all that are necessary to stay safe," he said.
Buhari further told the governors that the pandemic was "beyond technology, power, and resources," noting that big countries with huge resources were overwhelmed by the pandemic, an indication that small countries like Nigeria must take precautionary measures more seriously.
Adesina further stated: "The meeting also discussed economic and security issues, among others, with the governors commending the President on the 'leadership and direction' he has given the country in combating COVID-19."